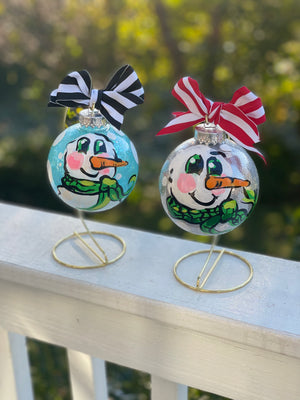 Hand Painted Snowman Christmas Ornament
Fun and Whimsical Hand Painted Snowman Ornament.  These are perfect for those of us with Kids and or Fur Babies, they are shatterproof so no need to stress! 


you can choose between blue glitter or silver! Or let me know if you'd like red, green or purple instead!